MUSHING!
Pictures and Info

A few favorite mushing photos
I am just getting the photos organized, so I will be adding as I find them in my photo boxes.
In the mean time enjoy!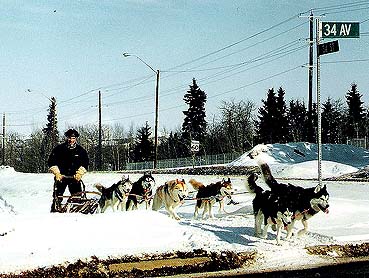 Doug crossing 34th Street in Edmonton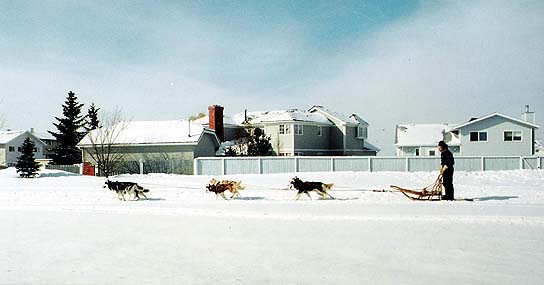 More city mushing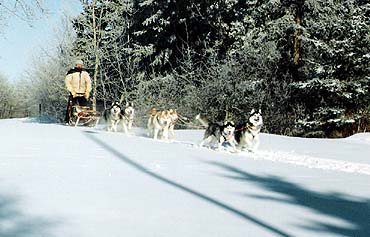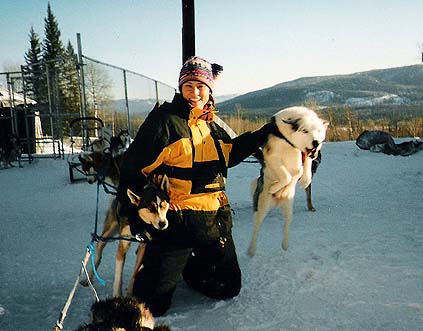 Jennifer trying to hold back Buddy, who wants to go RIGHT NOW!!!!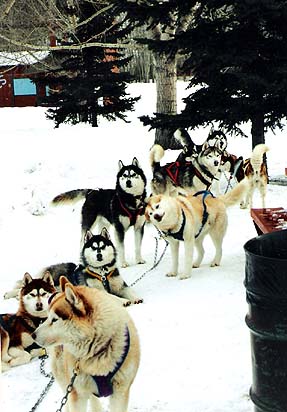 Ready and Waiting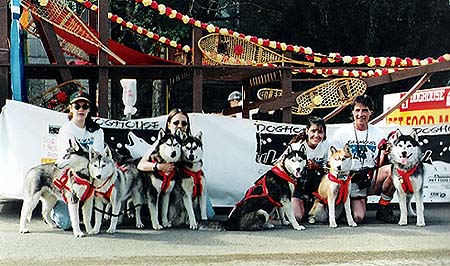 Summer fun.
Northern Alberta Mushers Association Klondike Days Parade float.
Our guys thought the whole thing was about them!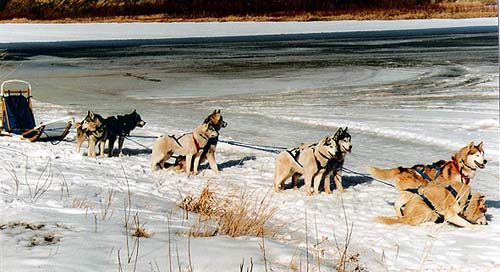 Along the river,
Riker, Bart Apache, Thunder Ayla, Polar Torch, Surge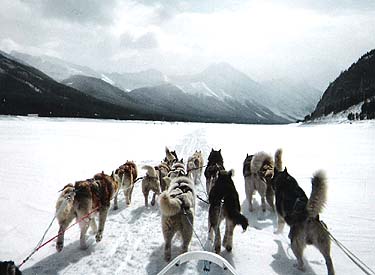 Three teams on Spray Lake in Canmore, Alberta
We took a break during filming to have some fun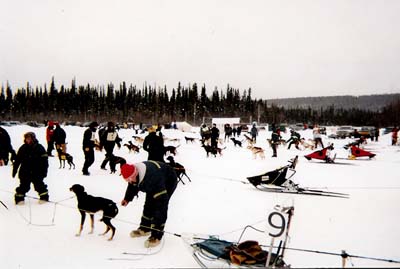 Ft Nelson race, Mass start, 10 dog teams!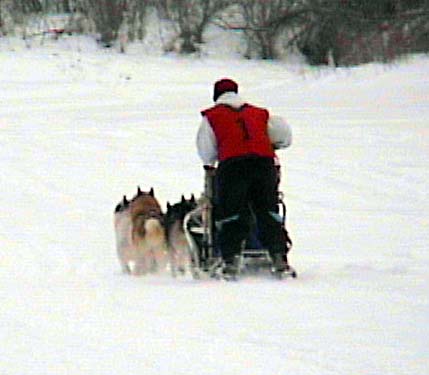 Athabasca, 6 dog

Athabasca race. Here they come in ...
Apache has seen me and is DETERMINED to come over!