Flower


Flower is full Seppala.
in these photos she was just trotting bout the yard, her babies were about 10 weeks old.
she is quite out of coat.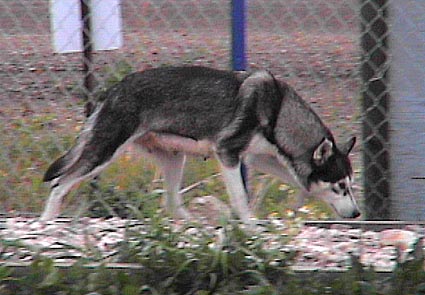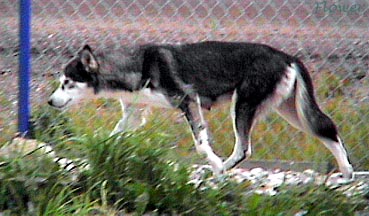 These photos show her covering ground, but not to excess, she does not need to close her angles too much to bring her feet back to position for the next step(like a German Shepherd). She uses her shoulders and forearm fully with great flexability.
She shows the full use of her front end (not just moving from the elbow, using her forearm and shoulder) which I think is so very important, but too often lacking in the ring.
She uses everything she has and really opens her angles. A very honest dog. Her structure is a lovely study in moderation (an after babies nakedness). With her being all nekkid you can see her shoulders and forearm and how she moves them. We use her mid didstance (her longest race being the 2 day Nordegg 200)and for longer tours. She can go forever.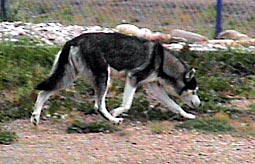 Even walking she has a long stride and shows flexability in her shoulders and forearm. I wish I had a photo of her stacked, especially naked like this, as she is a very moderate bitch.