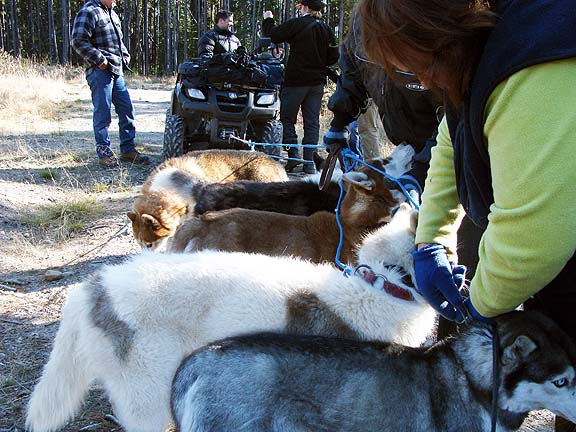 We did not harness the dogs because the director wanted a loose dog look, out for fun, not pulling in a team. We had 6 dogs hooked up with their collars in order to keep them close to the ATV, otherwise they would be happily been spread out too wide.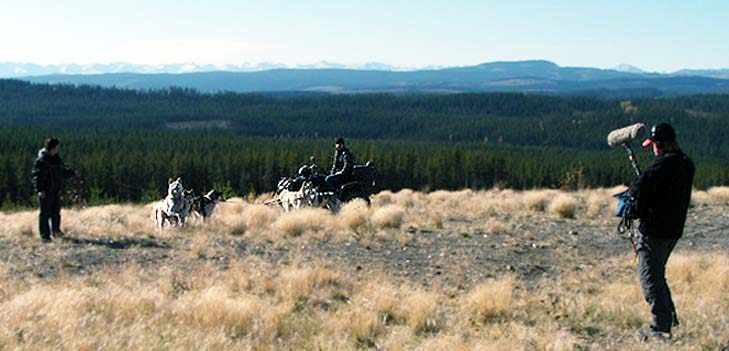 sound check, waiting for the wind to die down.

OK! LETS ROLL!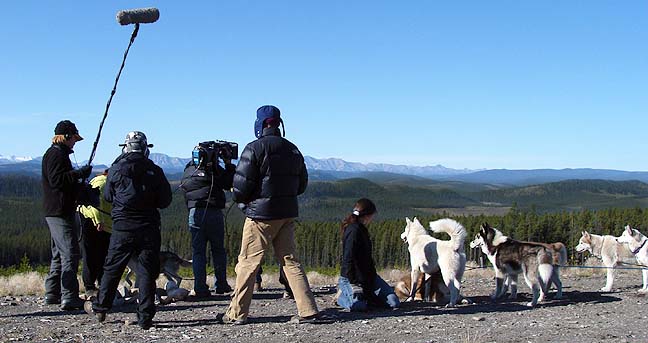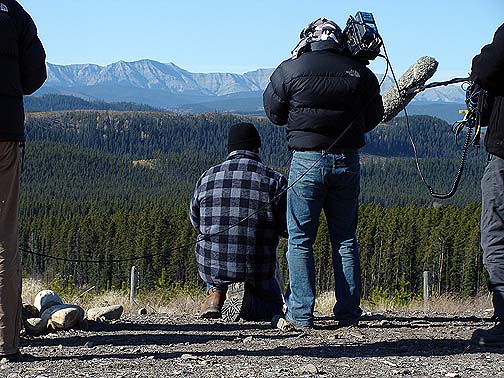 actor Patrick Knox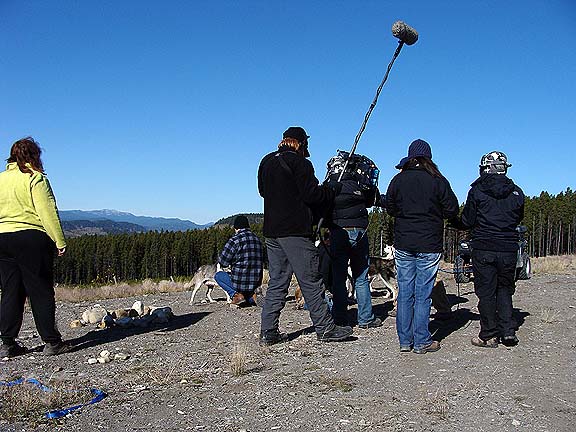 Patrick doing some close shots with Topaz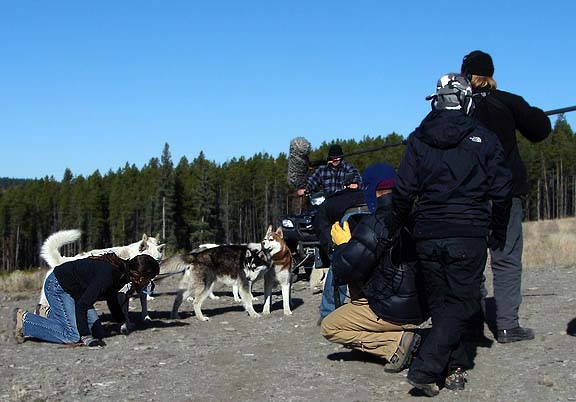 Lauren showing the dogs how it is done.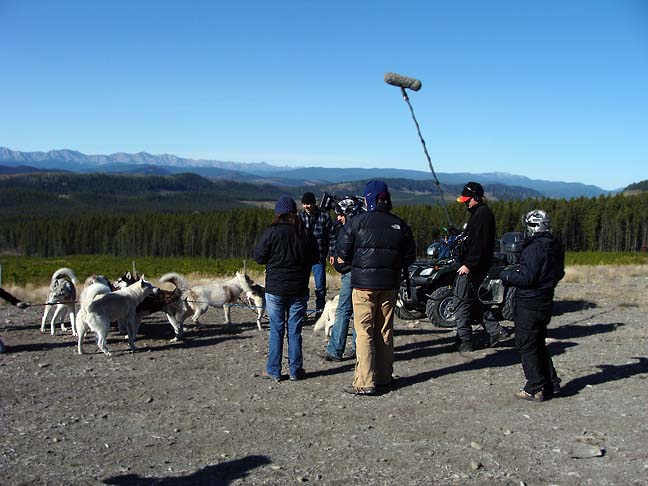 more waiting

Setting up the shot and more waiting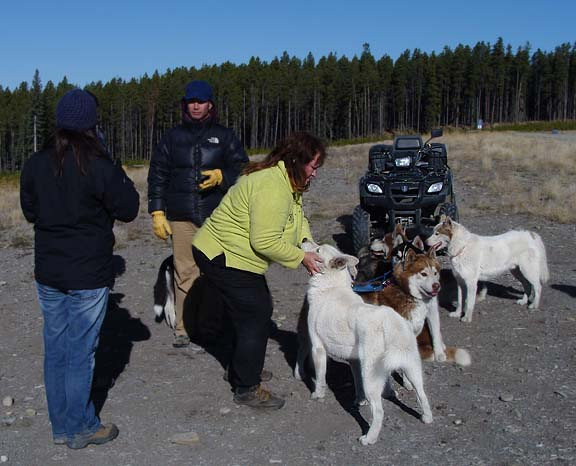 giving Hero a pep talk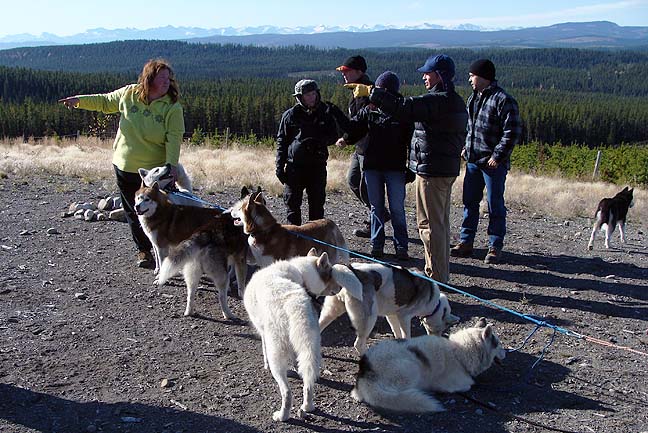 Which way? That way! Oh, you mean that way? Yes... that way!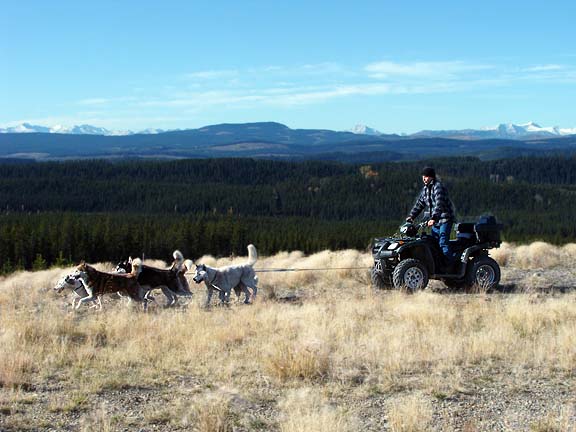 finally moving!!!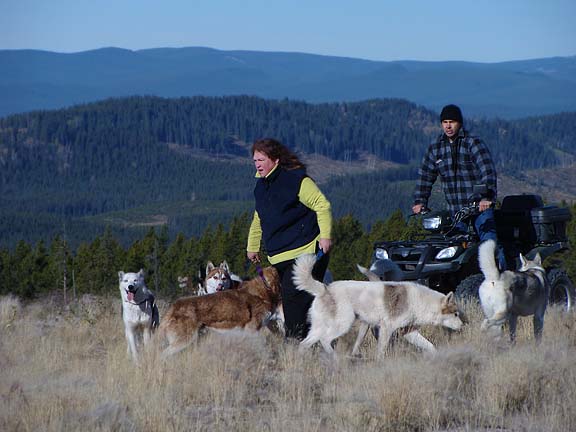 Almost gone with the wind!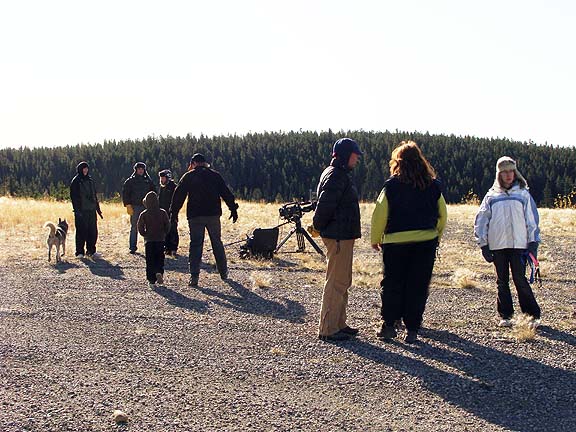 going over a shot with the director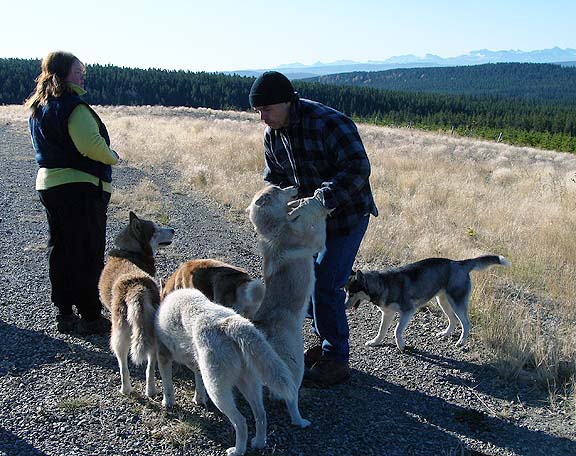 cuddle time with the co-stars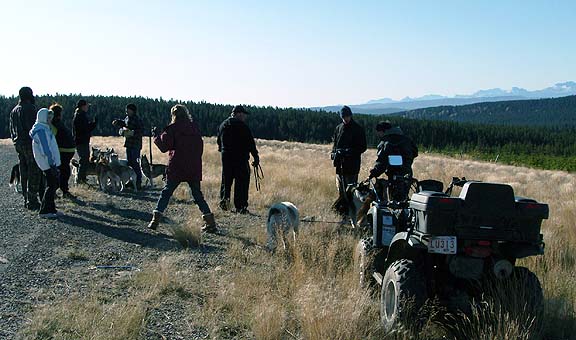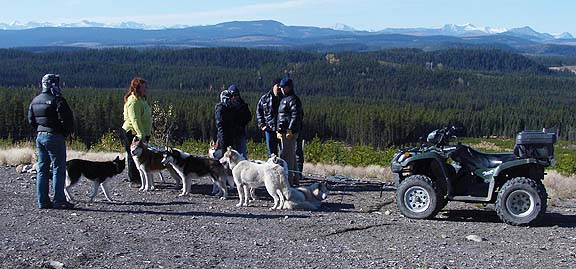 and yet more waiting, this is what we seem to do most!
Photos of us workiing with the black bear coming soon!